Ah, the Bel Paese. We've all been on our computers, surfing the travel sites, raising a glass of Prosecco while watching our favorite movies starring Italia! Dreaming over beautiful piazzas, cozy wine bars, sweeping views from hillside vineyards, heaping plates of pasta with a bottle of the local wine. When we all start to travel again, plan your trip with us and do something different than Rome/Florence/Venice triangle of most tourists. Not that they all are not fabulous cities, but maybe it's time to see the countryside, the more authentic places where you will be welcomed as a special visitor.
Once you've chosen the basics, Vinotalia will fill in with the most efficient routing, interesting detours, delicious meals and fabulous wine. You get to relax and see Italy the way it should be seen! Along the way, learn about some of the amazing wines so intricately woven into the culture of the country. Discover a few of the 350+ grapes of Italy, found nowhere else in the world. Vi aspettiamo – we are waiting for you!
1. Completely personalized itinerary
There's no set tour plan that everyone must follow. We send a questionnaire to start the ball rolling and after receiving your response, we have a telephone conference or detailed email about the type of experience you'd like to have.

Meeting with the winemaker? A vertical tasting of a particular wine? No problem!
Off the beaten path to less touristed wine zones? With pleasure!
Schedule in walking tours of the wine towns or historical sites? Time for shopping? We can do that!
Wine to ship home? We'll arrange it. We can even arrange to have a Vin Valise to check as your luggage going home.
2. Make the best use of your time
We've met the winemaker or the staff, know what facilities they offer, and have located the nearby points of interest.
We visit beforehand all the vineyards, hotels and restaurants on our route.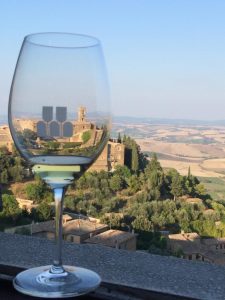 Personal Wine Guide, trained specifically in Italian wines. Your journey through Italian wineries will be more meaningful when guided by a knowledgeable guide who is passionate about Italy and its wines.
Polish your wine-tasting skills, learn about the varietal information and how it's tied to the region. Pick up a bit of historical background, maybe a few stories about the people who made it famous.
3. No Need to Drive

You and your group sit back and leave the driving to us. We use only professional companies, offering licensed chauffeurs.
Depending on the size of your group and the amount of luggage you plan to bring, there's a choice of an SUV, a Mercedes van or mini-bus.
No worries about drinking and driving, getting lost on unmarked roads, being late for vineyard appointments! We stop for photo ops!
As we all need to be concerned with travel safety, we recommend using a mode of transportation slightly larger than required for the number of people on your trip, even if it involves just a bit more cost. This way, everyone can maintain the distance they are comfortable with.
4. Flexibility

We can make adjustments on the day's itinerary according to what is working for your group.
If you're enjoying a tasting and would like to linger longer, we can sort that out.
Make a quick detour to a gelateria or the bar for a quick espresso!
If you'd prefer a half day at the beach, or a splash in the hidden hot springs or to test drive a Ferrari, we will put it on the schedule.
5. Travel in the time of COVID-19
Your health and safety are our priority. Because we work exclusively with small private groups, it's only the people you know and that you choose to have in your group.
We observe all the recommended protocols with our private transportation – drivers and guides use masks, as do our hosts at the vineyards.
A welcome kit will be provided to every guest, which will include masks, wipes and hand sanitizer.
At vineyards and restaurants, we will try to do our tastings and meals outdoors as much as possible, and of course, depending on the weather.
We book only private appointments at the vineyards, so there's no sharing of a big tasting room with the general public.
6. In Italy, Food is Special
Lunch at the winery, dinners on the terrace overlooking a beautiful vineyard view. Wherever you travel in Italy, food is a major part of the experience.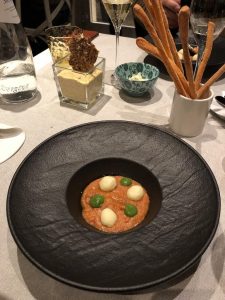 From wine bars to Michelin-starred restaurants, you can choose what types of culinary experiences you'd like to have.
If you'd like to add a cooking class, we can schedule that. Or maybe a visit to a cheesemaker or to an acetaia and see how vinegar is made.